Wall luminaire KALU 2 QPAR111 Ceiling luminaire, ES111, max. 2x75W, alu brushed
SLV
---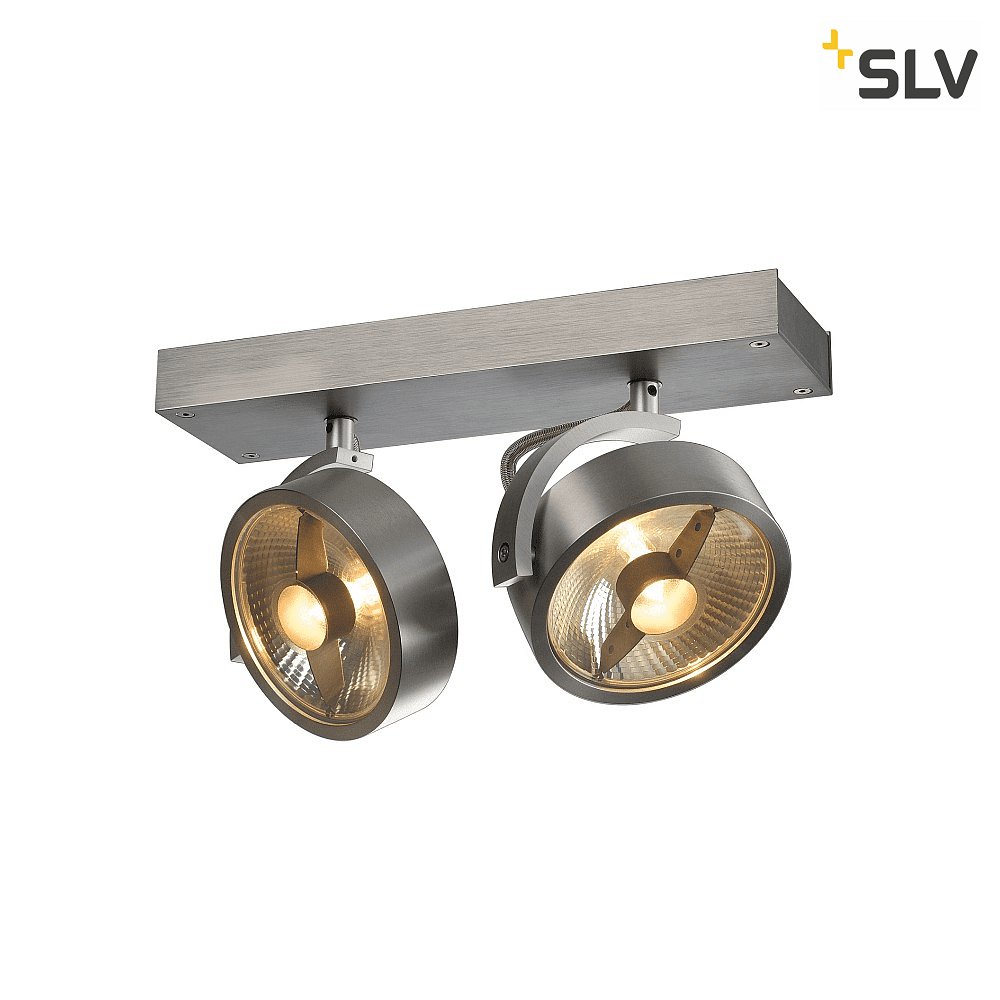 CHF 88,48
excl. Shipping costs / excl. VAT
Recommended retail price: CHF 170.81
You save 48,2 %
Shipping time: 4-5 days
Product no.: 147316
EAN: 4024163142434
In stock
---
Are you a retailer or business customer (commercial/freelancer)? Secure special B2B prices now.
Your advantages with KS Licht- und Elektrotechnik GmbH
Your benefits
30 days after receipt of goods extended, voluntary right of return
Paypal - Refunds on your return shipping costs
more information
Ihre Zahlungsmöglichkeiten
Überweisung✔
Barzahlung / EC-Card-Zahlung bei Abholung✔
---
The puristic design of KALU ceiling light is a guarantor for absolutely individual alignment of lamp heads, optionally equipped with halogen or suitable LED ES111 lamps. The light can also be dimmed which offers even more installation possibilities. Available in several colour versions KALU ceiling light is supplied ready for direct connection to 230V mains supply.
Purchasing quantity:
1 piece
Operating voltage:
220-240 V~
luminary type:
ceiling luminaire
Dimmability:
with dimmable lamps
Power frequency:
50/60 Hz
Lamps/bulbs:
GU10 / QPAR111, 2x 75W max. (excl.)
Bulb is cardanic/gimballed swivelable:
yes
Colour:
brushed aluminium
Dimension:
L∕ W∕ H: 30∕ 9∕ 18 cm
Mounting:
surfaced mounting
Field of application:
ceiling
wall
IP-protection class:
IP20
Application area:
only suitable for indoor use
Alternative Products
more products less products
Recommended bulb
more products less products