LED Pendant luminaire MEDO RING 90 LED, 58W, 105°, 3000K, white
SLV
---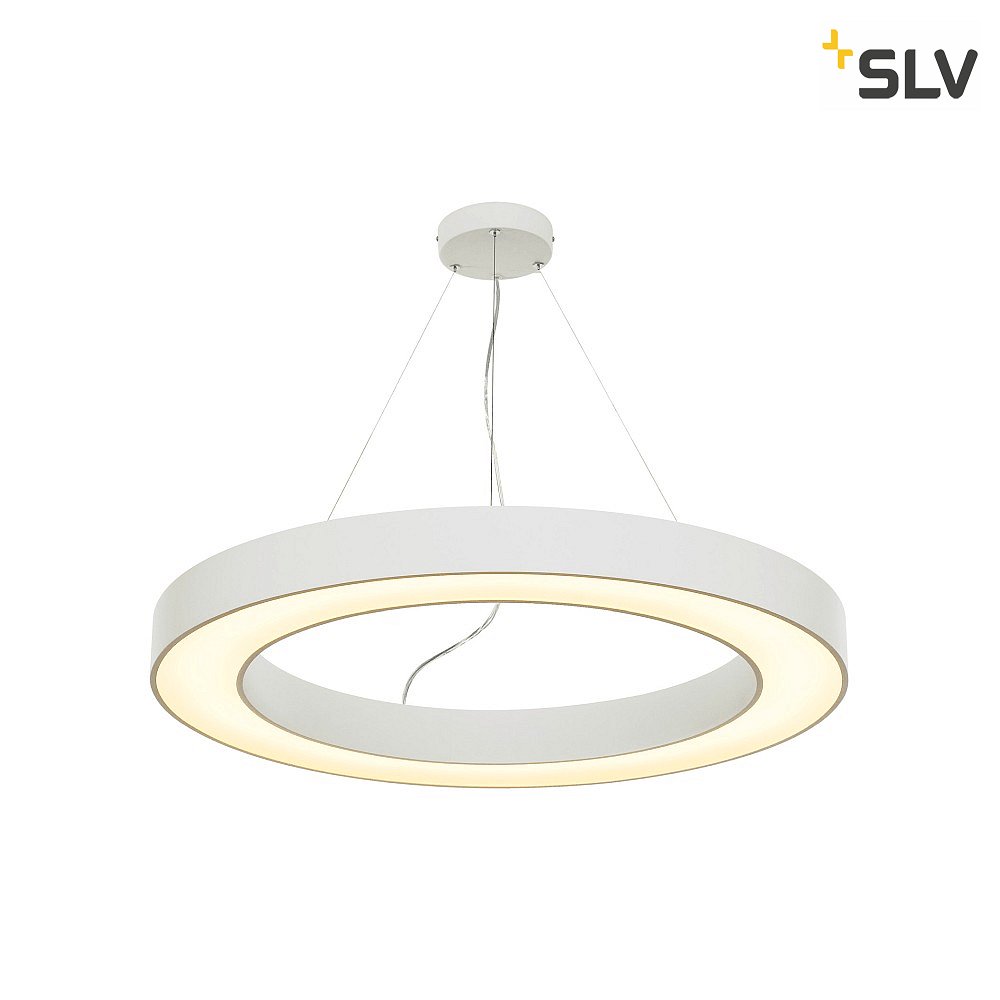 Product data sheet
CHF 648,50
excl. Shipping costs / excl. VAT
Recommended retail price: CHF 964.59
You save 32,8 %
Shipping time: 4-5 days
Product no.: 133851
EAN: 4024163148405
In stock
---
Are you a retailer or business customer (commercial/freelancer)? Secure special B2B prices now.
Your advantages with KS Licht- und Elektrotechnik GmbH
Your benefits
30 days after receipt of goods extended, voluntary right of return
Paypal - Refunds on your return shipping costs
more information
Ihre Zahlungsmöglichkeiten
Überweisung✔
Barzahlung / EC-Card-Zahlung bei Abholung✔
---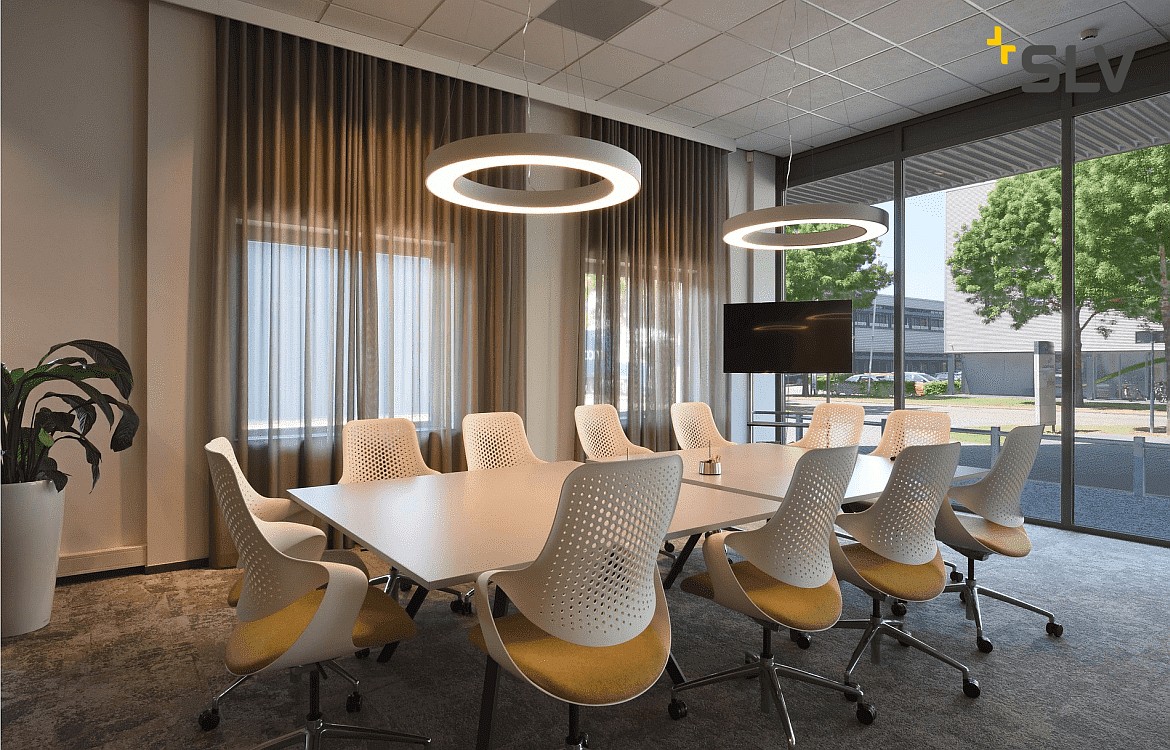 ---
As well as having an appealing design, the modern MEDO RING impresses with efficient and powerful LED modules that are also dimmable. The aluminium frame is fitted with an acrylic glass cover which provides bright and uniform illumination. Its 1.5 metre pendant length makes it ideal for rooms with high ceilings. The built-in LED driver makes direct connection to a 120V to 240V mains supply possible.
Purchasing quantity:
1 piece
Energy efficiency category:
E
Product type:
pendant luminaire
Operating voltage:
220-240 V~
luminary type:
pendant luminaire
Dimmability:
analog 1-10V
Power frequency:
50/60 Hz
LED can be replaced :
replaceable by a specialist
Light emission:
symmetric
Nominal current:
sek. 1200 A
Colour temperature:
3000 K
Average life span of a bulb in hours:
20000 h
Colour rendering index:
80 Ra
1B
Material:
aluminium
acrylic glass
Dimension:
Ø∕ H: 16∕ 4 cm
Pendulum cable length (can be shortened):
150 cm
Mounting:
surfaced mounting
Field of application:
ceiling
IP-protection class:
IP20
Application area:
only suitable for indoor use
Additional information:
System power: 59W
ambient temperature:
-25 - +40°C
Alternative Products
more products less products
Spare parts
more products less products