iZB SMART ZigBee circuit switch module with neutral lead for standard LEDs, max. 300W, white
Megaman
---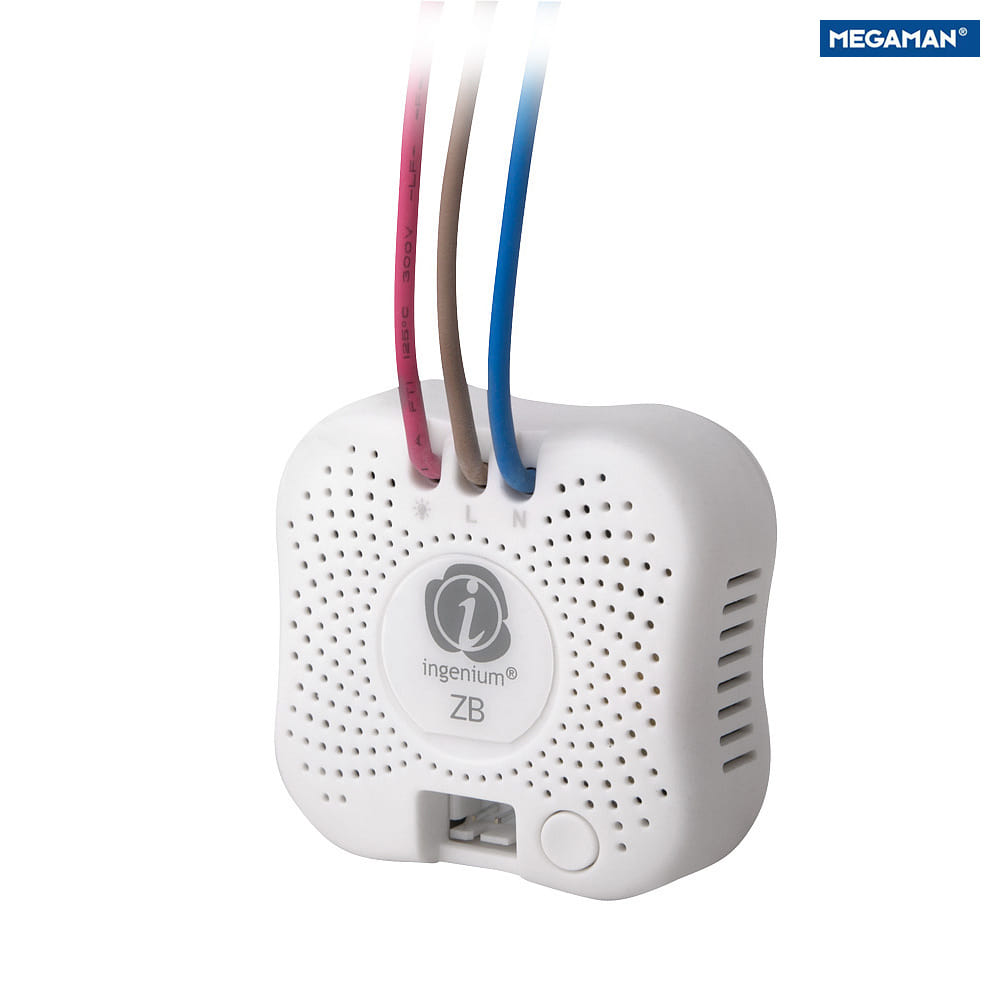 23,61 CHF
excl. Shipping costs / excl. VAT
You save 32,8 %
Shipping time: 7-8 days
Product no.: MM47808
EAN: 4020856478088
In stock: 100
---
Are you a retailer or business customer (commercial/freelancer)?
Your advantages with KS Licht- und Elektrotechnik GmbH
Your benefits
30 days after receipt of goods extended, voluntary right of return
Paypal - Refunds on your return shipping costs
more information
Ihre Zahlungsmöglichkeiten
Überweisung✔
Barzahlung / EC-Card-Zahlung bei Abholung✔
---
Dimension:
L∕ W∕ D: 4,6∕ 4,7∕ 1,8 cm
Field of application:
wall
Application area:
only suitable for indoor use
Additional information:
For a simple switching (on/off) of Your SmartHome lighting with standard LEDs (non dimmable). From 5 to max. 300W load.
Alternative Products
more products less products